Twitter says Big Oil's pandemic ads aren't "political"
As it lobbies for a bailout, the oil industry has found a way around Twitter's ban on political advertising.
Welcome to the web version of HEATED, a newsletter for people who are pissed off about the climate crisis. To receive daily independent accountability journalism in your inbox every morning, Monday through Thursday, click the button below.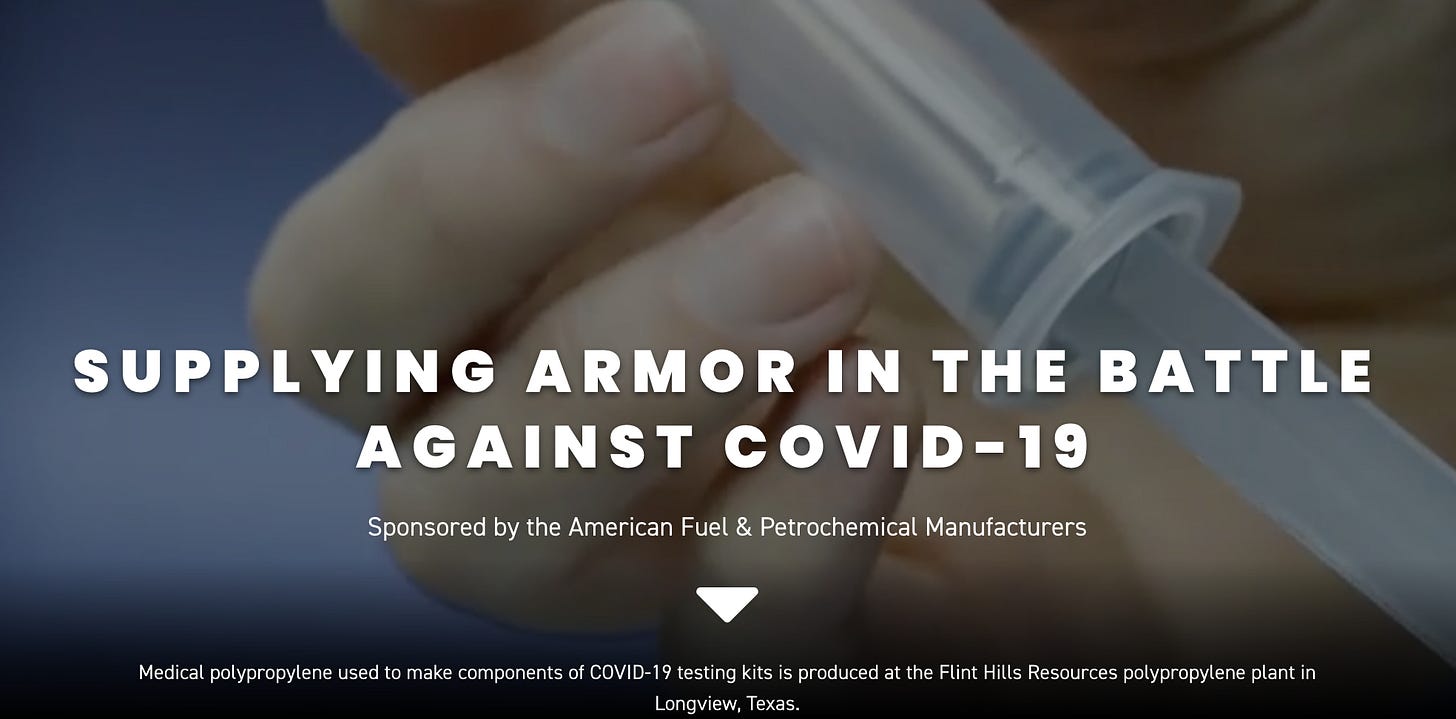 Screenshot from the AFPM's sponsored content in Politico, May 7, 2020.
This post is for paid subscribers