Nothing to see here, folks
News outlets continue to ignore climate change in articles about California's record-breaking weather.
Welcome to the web version of HEATED, a newsletter for people who are pissed off about the climate crisis. To get original climate reporting and analysis in your inbox four days a week, click the button below.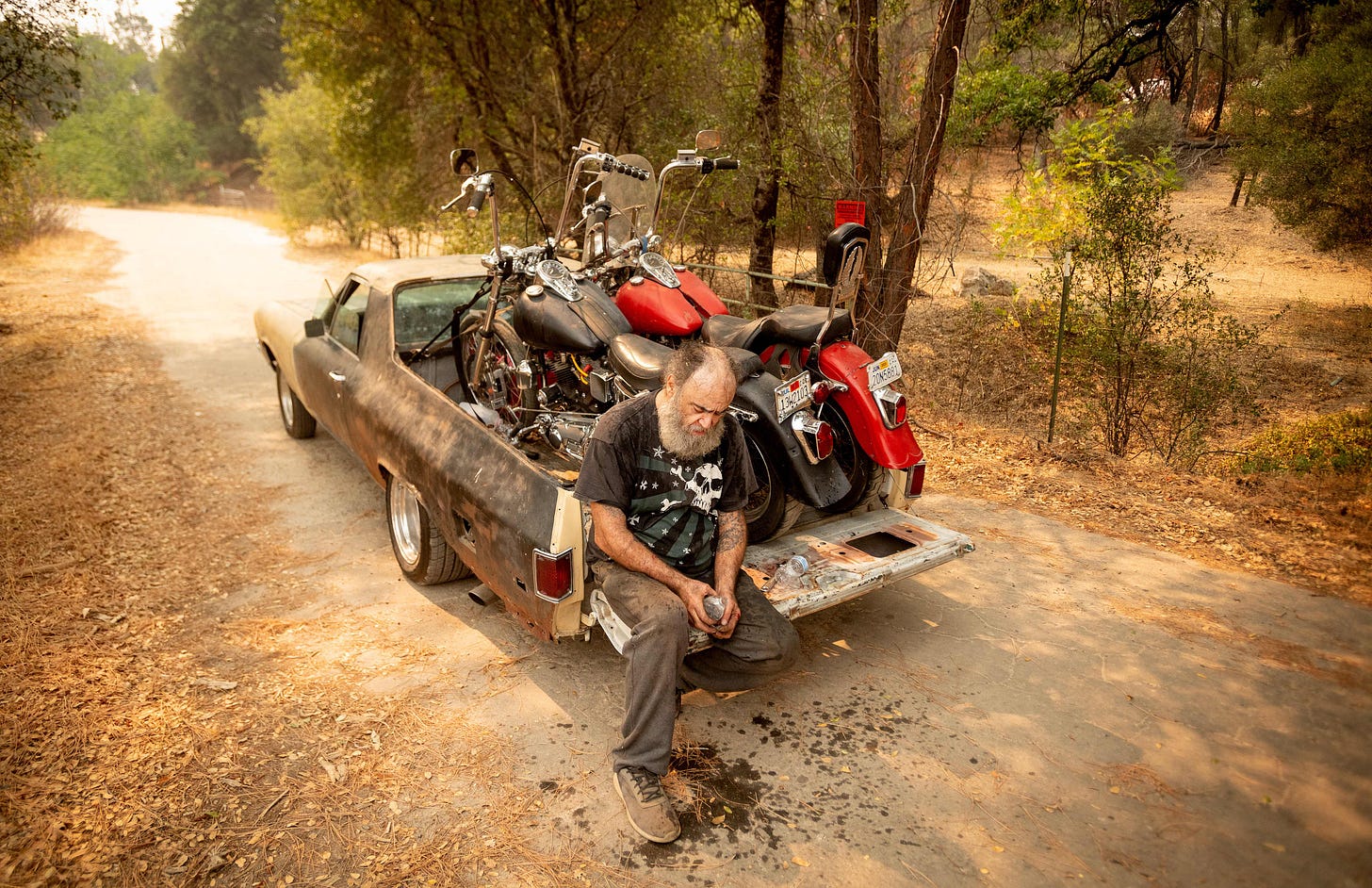 Jim Smart rests on the back of his vehicle after evacuating with two of his prized motorcycles during the Creek fire in Madera County, California …
This post is for paid subscribers